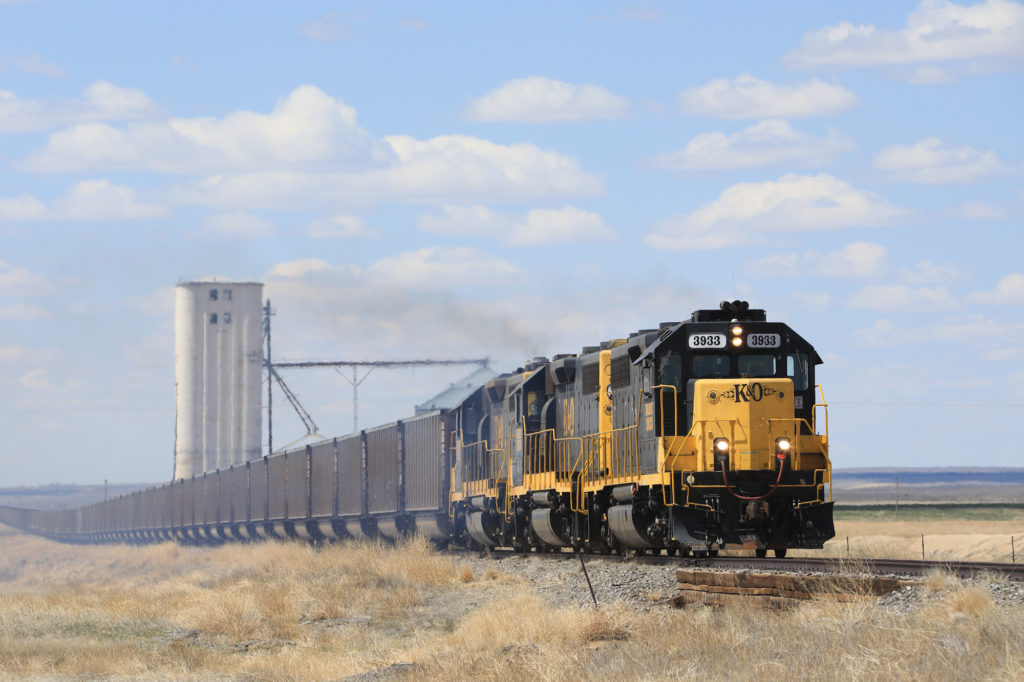 Last Sunday (April 18, 2021), I was finally able to catch a move on the old Missouri Pacific Towner Line. The route used to be a significant route linking the Rio Grande (and later SP) at Pueblo with Kansas City and Chicago. As of the UP merger, traffic evaporated overnight around 1997 and most of us here in Colorado had given the line up for dead. Sure, the state bought it and preserved it for a while, but when it was sold to a scrapper masquerading as a short line, we all assumed it was just a matter of time.
Then Stefan Soloviev showed up. A billionaire whose business interests (KCVN, LLC and Crossroads Agriculture) own some 78,000 acres in eastern Colorado along the route, he recognized the value of rail transportation to his ag enterprises and put an offer on the table to purchase and refurbish the line for use. It took several years, but the STB finally pried it away from the scrappers and forced the sale in 2018 to his new railroad, the Colorado Pacific. The last several years have been spent doing millions in repairs and upgrades. Still, while the line is in better shape than it's been in a while, train traffic has been sparse thus far. When I got word they'd be pulling 134 coal gons out of storage and hauling them east on a beautiful spring Sunday, I couldn't pass up the opportunity to get out with the camera. I've been waiting to photograph a train on the eastern part of the line for 21 years now, and I finally got it. It's the most fun you can have at 15-25 mph.
Photos from the trip are posted here.